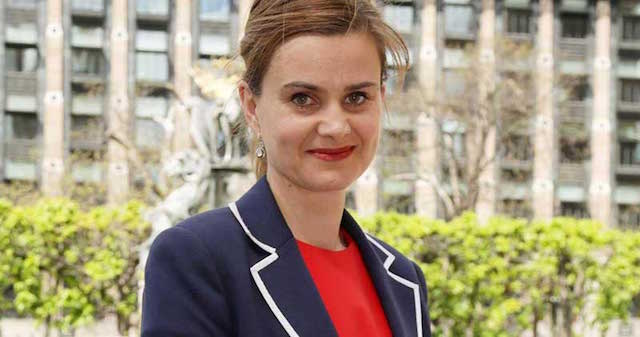 La settimana scorsa, la deputata britannica Jo Cox è stata brutalmente uccisa. Come molti, siamo profondamente scioccati da questo violento attacco alla democrazia e ai nostri valori. Come esseri umani, siamo devastasti per la perdita di una attivista, madre e collega infaticabile e compassionevole. E come parlamentari ci impegniamo e tenere viva la sua eredità.
Nel suo primo discorso al parlamento, appena un anno fa, Jo disse: "Pur celebrando la nostra diversità….noi siamo molto più uniti e abbiamo molto più in comune di quante siano le cose che ci dividono."
Ogni parlamentare dovrebbe riflettere su queste parole. Facciamo sì che questo sia un punto di svolta per tutti noi.
Al di là della politica e dei partiti, dobbiamo unirci tutti per rimuovere la crescente e velenosa ondata di odio e paura che alimenta divisioni ed estremismi. Dobbiamo seguire l'esempio di Jo, aprire con amore le nostre braccia e abbracciare le nostre comunità, i nostri vicini e coloro meno fortunati di noi, e celebrare la nostra tolleranza e la diversità.
Per tutta la vita Jo ha combattuto contro le ingiustizie. E' entrata in parlamento perchè voleva entrare nella stanza dei bottoni da cui può partire il cambiamento, per costruire un futuro migliore. Faremo tutto il possibile per rinnovare le cose che ci uniscono e lottare per coloro che sono ai margini della nostra società, del nostro continente e del mondo.
Last week, the life of UK MP Jo Cox was brutally and senselessly snatched away. As many have been, we are shocked to the core at a violent attack on democracy and our values.
As human beings, we are devastated at the loss of an indefatigable and compassionate campaigner, mother and colleague. And as parliamentarians, we commit to ensuring her legacy is upheld.
In her first speech to parliament, just one year ago, Jo said: "While we celebrate our diversity … we are far more united and have far more in common with each other than things that divide us."
Every elected representative should reflect on those words this week. Let this be a turning point for us all.
Beyond politics and parties, we must as societies stand together to stem the poisonous rising tide of fear and hate that breeds division and extremism. We must follow Jo's example to open our arms with love to our communities, our neighbours and those less fortunate than ourselves, and to celebrate our tolerance and diversity.
Jo was a lifelong campaigner against injustice. She entered parliament because she wanted to be in the engine room of change, to steer a course toward a better future. Today we say: we will keep our hands on the wheel. We will do whatever it takes to renew our bonds and fight for those at the margins of our society, our continent and the world.
La semaine dernière, la députée britannique Jo Cox a été brutalement et gratuitement assassinée. Comme beaucoup d'autres, nous sommes profondément choqués par cette attaque contre la démocratie et nos valeurs. En tant qu'êtres humains, nous sommes bouleversés par la perte de cette militante infatigable et bienveillante, mère et collègue. En tant que parlementaires, nous nous engageons à perpétuer son héritage.
Il y a a peine un an, dans son premier discussion au Parlement britannique, Jo Cox disait: « «Alors que nous célébrons notre diversité … nous sommes beaucoup plus unis et avons beaucoup plus en commun que de choses qui nous opposent."
Chaque élu devrait réfléchir à ces mots cette semaine. Faisons en sorte que cet événement soit un tournant pour nous tous.
Au delà de la politique et des partis, nous devons, en tant que sociétés, se lever ensemble pour endiguer les fléaux empoisonnants que sont la peur et la haine, qui nourrissent les divisions et l'extrémisme. Nous devons suivre l'exemple de Jo Cox et accueillir chaleureusement nos communautés, nos voisins et ceux moins chanceux que nous. Faisons ainsi l' éloge de notre tolérance et de notre diversité.
Jo Cox a lutté contre l' injustice toute sa vie durant. Elle est entrée au Parlement car elle voulait être au plus près de ce qui crée le changement, pour construire un futur meilleur. Aujourd'hui nous affirmons que nous garderons ce cap. Nous ferons ce qu'il faudra pour resserrer les liens et nous nous batterons pour ceux qui sont à la marge de notre société, de notre continent, de notre monde.